We're excited to have you worship with us at Big Creek Baptist Church! We want your experience to be encouraging and uplifting as we fellowship with one another. If you have any questions, please fill out the form on this page so we can connect with you before your visit.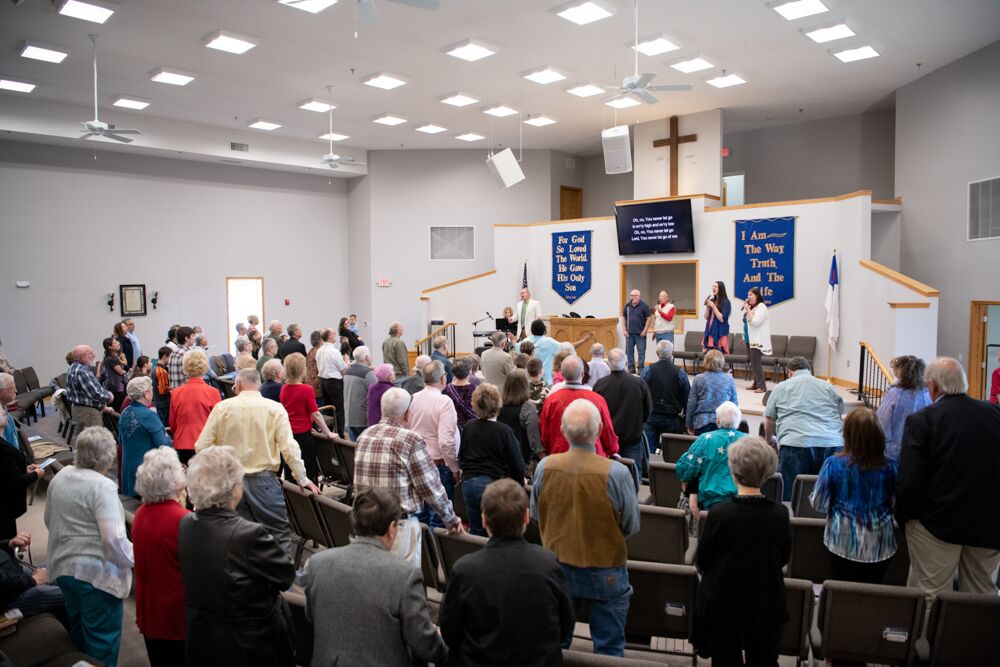 YOU
We hope YOU will come visit us at Big Creek Baptist Church. Before you attend we can answer any questions you might have. Each service offering is a little different than another. Use the link below to reach out to us.
Your Journey Begins Here
Us
We are a family of Christ followers striving to fulfill our Lord's commands to love God and love people. Please come join us for a worship service or attend one of our events soon. We look forward to meeting you and your family.
What to Expect
Him
The Holy Bible was written by men divinely inspired and is God's revelation of himself to man. It is a perfect treasure of divine instruction. Follow the link below to learn more about our beliefs.
What We Believe